Just the other day I had the opportunity to photograph a local modern dancer. Deneane is a dancer and choreographer in Philadelphia and we met when she needed head shots done for her portfolio. When I photographed her head shots in the studio we got to talking and had all sorts of ideas of how we might be able to get creative and do a few images that would be above and beyond. What better way to go above, than to actual leap over a building!
I had the idea of Deneane doing high leaps on the top of the Philadelphia Art Museum steps. No matter where you are in the world if you have seen the movie "Rocky". One of the most famous scenes is of Rocky running up those steps and putting his arms up in a victory stance at the top.
The idea was for me to be a lower angle shooting up as she would leap as high as she could and in essence, leap over the building in the shot. Though the angles weren't quite perfect for her to appear to actually clearing the building (we had to work around all the Rocky imitators), we were able to capture her jumping over the Van Gogh banners.
By turning around the other way and facing Center City we were able to get her to clear the Comcast Center which is a much taller building, in fact it is the tallest building in Philadelphia! I guess you could say that she can jump as high as the sky. (I know, bad puns)
These are just a couple of the images we took on Wednesday. After leaping the tallest building in a single bound we were off to the dance studio for more of this lovely model/dancer/choreographer. Perhaps  I will save some of those images next week.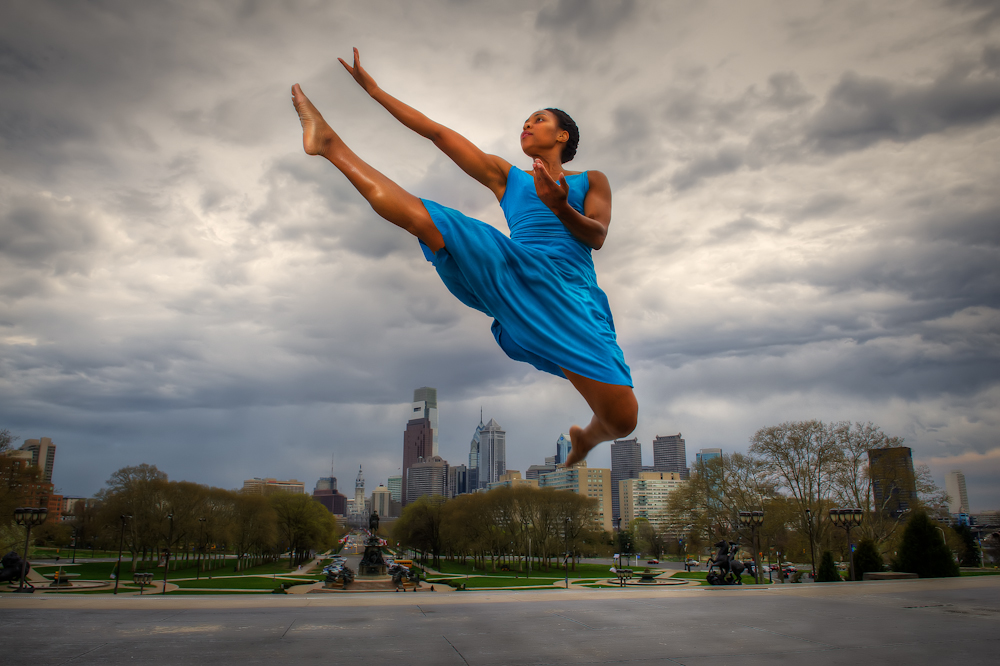 https://michaelalbany.com/wp-content/uploads/2012/03/Deneane-Leaping-Philadelphia-001.jpg
666
1000
Michael Albany
https://michaelalbany.com/wp-content/uploads/2017/01/Albany-Logo-v4a-300x81-300x81.png
Michael Albany
2012-03-30 00:20:03
2017-03-11 21:15:26
Leaping Van Gogh