What is going on in the world today? In the last 2 months I have seen two bills proposed in two states that could seriously outlaw photography. This is ridiculous!
The first bill that I learned about is New Hampshire HB 619-FN that states, "This bill prohibits images of a person's residence to be taken from the air by a satellite, drone, or any device not supported by the ground." Here is the bill as introduced. I know a number of photographers that make their living in just this manner.
The bill in NH was just written in a very vague manner and the representative was very receptive to a colleague of mine that chatted with him via text. Jim Cavanaugh, a former national president of American Society of Media Photographers (ASMP) spoke to Representative Kurk the author of the bill saying this bill may "prevent many businesses from obtaining aerial photographs that they routinely use in their businesses. This may be construction documentation, road planning, news gathering, urban planning, images for companies' marketing use, crowd estimation, environmental documentation, airport planning, wetland conservation, tourism and many others." Representative Kurk said he would revise the language to resolve the issues Jim mentioned.
The problem is that it isn't the only legislation being introduced.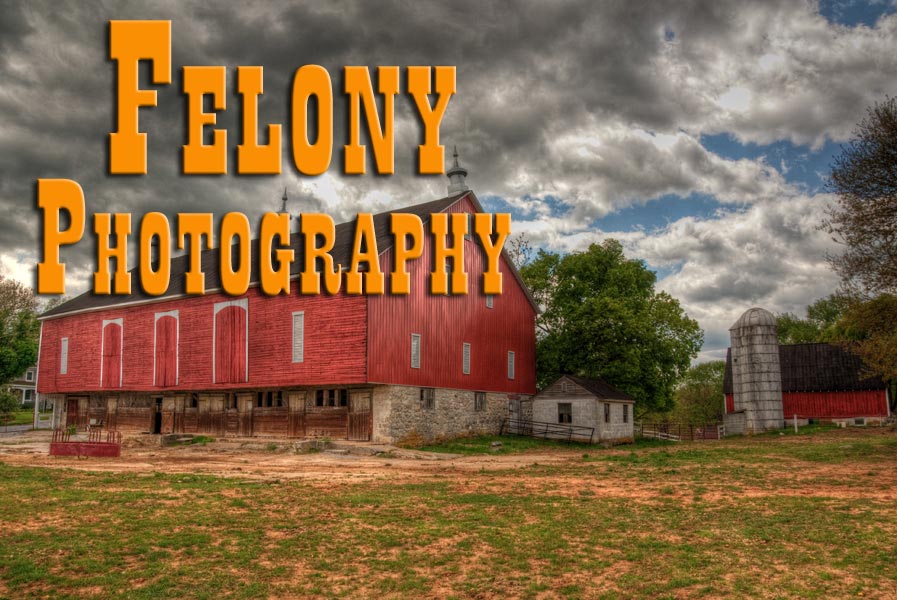 Yesterday I was reading my local news source and came across new legislation proposed in Pennsylvania that would make photographing a farm a felony offense. A felony!? Really? State House Representative Haluska (R-Cambria County) put forth a proposal that would make it a felony to take photos or record video or audio. I'm sorry but for me, this is just a bit of overkill and a true example of over legislation.
In New Hampshire the bill proposed had limited scope in that it would most likely only effect professionals. Rep. Haluska's proposal would affect enthusiasts, real estate photographers, nature photographers, aerial photographers, and just about anyone that wanted to just capture an image of a beautiful landscape. The effect on tourism alone could be devastating!
Haluska stated that the idea for his proposal came from farmers in his district who are afraid of people trying to photograph or record farm operations and show them in a less than flattering way. He was quoted on NewsWorks.org (full article) as saying, "Sometimes you can take some things out of context, if you have a sick animal or something or if you have to (kill) an animal, which is just a normal part of doing business in the farming community, and sometimes it gets trumped up."
Below is what I wrote to Rep. Haluska (and CC'd my local representative, Rosita C. Youngblood of Philadelphia. Neither has yet to reply.
Dear Representative Haluska,
Your proposed bill that would ban the photographing of farms is a dangerous bill. First of all how often does a tourist or day tripper actually take a Photo of farm where something that can be misconstrued actually happen? Yes farmers have to kill animals. Yes some things that happen on farms on a daily basis are unpleasant for people that don't have a history of country living and understand the nature of how food gets to their grocery store. But is hiding that a good idea? I think not.
Don't let my Philadelphia address fool you, I was born and raised in Delaware county when it was considered the boonies. My home town wasn't on the map until the early 80s. But my knowledge of farming is not why I am writing.
I am now an architectural photographer and a good portion of my business is aerial photography of farms that are being considered for development as well as the completed projects.
The bill you have proposed will make it a felony for me to take those photos. That will stop me from renting planes, hiring pilots, and hinder the construction companies from developing the lands. This will then cut the potential for new jobs in the commonwealth and put us behind other states that don't have such laws. The ripples of your proposal will go much farther than I believe you anticipate, and in my opinion, will do much more harm than any good, not to mention what it will do for my own income.
What you are proposing is to make a felony for someone's curiosity, and subsequently their ignorance, about the "idealistic farm life" they believe our hard working farmers have. This law is trying to outlaw ignorance. If ignorance were a felony, most of Washington would be in jail.
Representative, please withdraw your proposal. Rethink your goals and why you proposed it in the first place and lets educate people about farm life, not outlaw the observation of the reality of it.
Sincerely,
Michael Albany
To me making any type of photography a felony is well, a felony! Keep an eye open in your area and make sure that legislation against photography isn't pending. If you hear of something, write your representatives and call everyone you know and have them write them too! If you don't you may be hearing the click of hand cuffs right after the click of that shutter.
Like this post? Like it! Tweet it! Share it!  Pin it! Stumble it! or Tumble it!
https://michaelalbany.com/wp-content/uploads/2013/04/FelonyPhoto.jpg
600
897
Michael Albany
https://michaelalbany.com/wp-content/uploads/2017/01/Albany-Logo-v4a-300x81-300x81.png
Michael Albany
2013-04-10 10:58:59
2017-03-11 21:06:45
Outlawing Photography