Complication is easy – While simultaneously applying downward pressure and twisting in a counter clockwise motion to create upward movement, creating a release of pressure and separating multiple items bound together. Also known as unscrew it. However, anyone who has tried to loosen a screw with a stripped head knows that simple isn't always that easy.
So just how does one keep it simple? Obviously that entirely depends on what the 'it' is. In my case it's usually photography or getting the right image for you. So what if the image you need is complicated? That is where experience comes in; anyone can make the simple complicated but experience is what can make the complicated simple.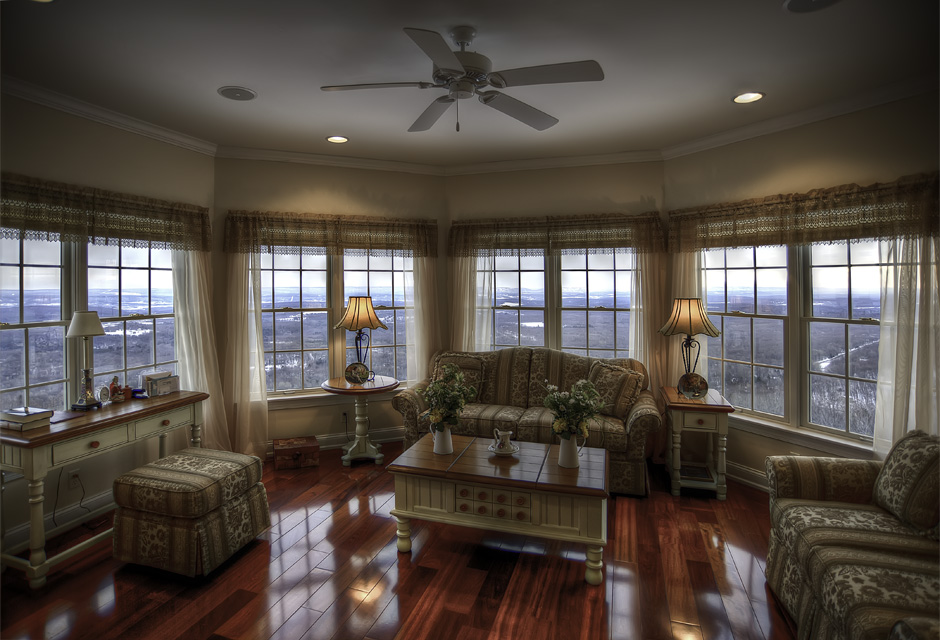 Recently I was contracted to photograph a large mansion in the Poconos of Northern Pennsylvania. This home has 6000 square feet of living space just on the first floor. Included are bathrooms, sitting rooms, a large foyer, an entertainment lounge, a koi pond (with huge koi) with a bridge and 3 meter waterfall, dining room, formal living room, two bedrooms, mud room, hot tub and full size indoor heated salt water pool, not including upstairs or the full basement! To capture the ambiance of this home is not an easy task.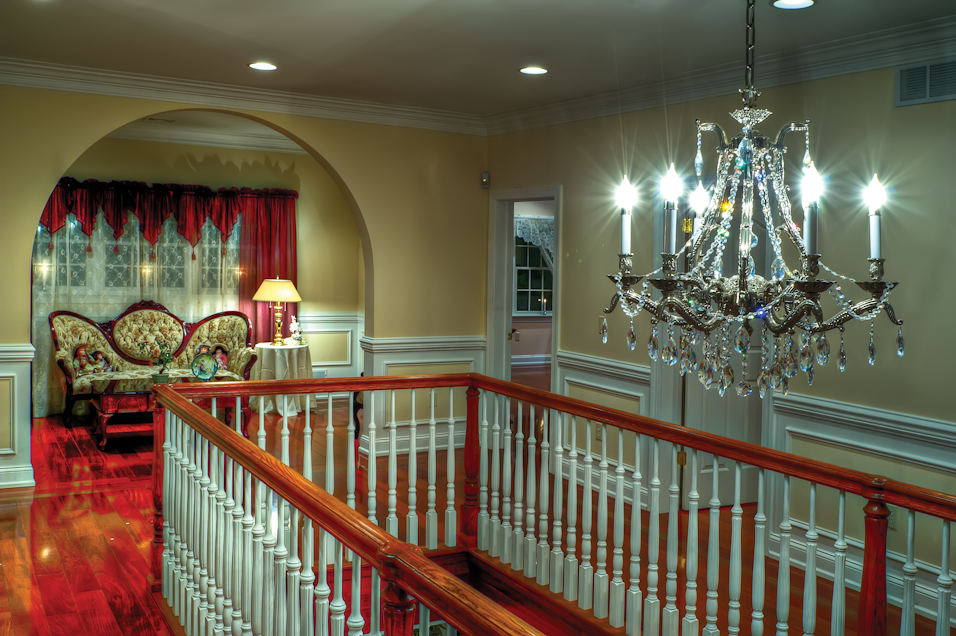 I have some experience capturing the mood and feeling of an estate like this as I've shot quite a few of them. I have an approach to shooting large estates and the process is very similar to all the projects I do. The first and foremost thing that I do is find that 'feeling' and to do this it's best to start by talking, at length, to the client. In most cases a home like this is the pride and joy of the people who live there and often they are more than willing to share what means the most to them.
Once I have an idea of what 's special about a project I need to survey it and that means taking  time to walk through it and determine the flow of the project or, in this case, the home. Some estates will strike you as soon as you pull in the lane: Winterwood Estate in CT was like that and the flow of the property was as important as the structures on it. In the Poconos it was a bit different though: it wasn't the property itself or even the beautiful home, it is how the home interacts with the view from atop a mountain. From almost every room there was a view of the valley below or the ski resort across the valley.
This meant that whenever possible I needed to include the views and vistas. My experience has shown me how to do this in a way that shows both the home and the view without compromising either. By walking through the home I was able to experience what the homeowners enjoy every day with their morning coffee or their evening meal.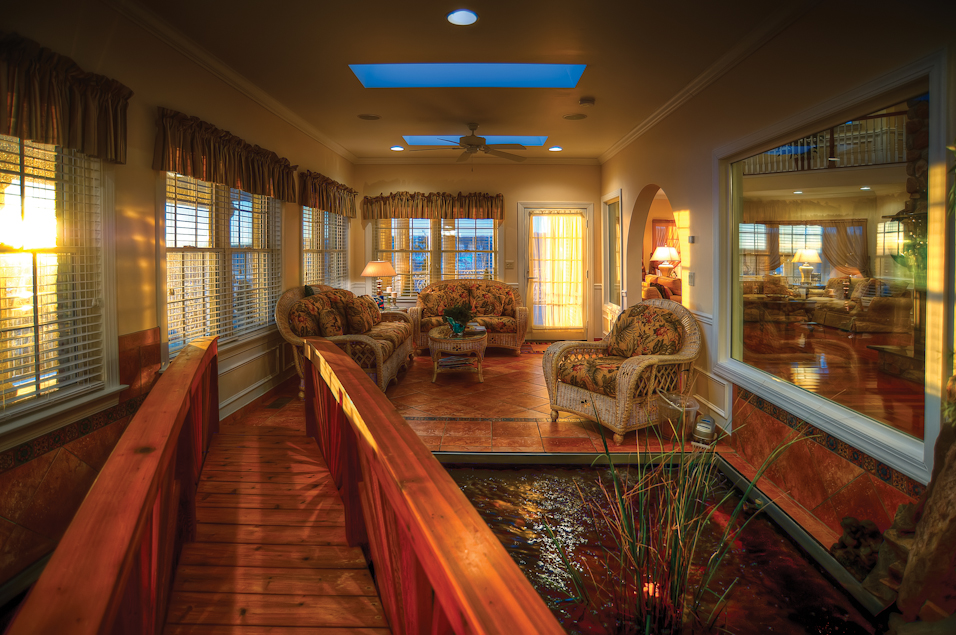 What I did was take a very complex job and I broke it down into pieces, learn, observe, review, survey and then formulate a plan of action. This is what I do with all my work whether I am shooting a multimillion dollar estate, simple portrait, an event or a major advertising campaign. Depending on the type of project the length and details of each step may change but the same simple formula is applied each time and I get the results my clients want, every time.
For me it isn't just to keep it simple, for me it is Keep It Simple Stupid and that is why I call it my "K.I.S.S." method.  Let me know if you need a KISS. 😉
You can see 50+ images of the home at www.19whisperinghillscourt.com and if you may be interested in purchasing it, contact me and I will get you in touch with the owners.
https://michaelalbany.com/wp-content/uploads/2012/05/poconos-01.jpg
640
940
Michael Albany
https://michaelalbany.com/wp-content/uploads/2017/01/Albany-Logo-v4a-300x81-300x81.png
Michael Albany
2011-02-23 10:53:13
2017-03-11 21:27:56
Keep It Simple (Stupid)