I am going to step over my normally neutral line here for a few moments and write about a topic very much in the headlines, especially today; Equal Marriage Rights and what it means for photographers (and other small businesses).
Yesterday Maine voters repealed a state law that would have allowed same-sex couples to wed. Whether you are for or against gay's right to marry, I want to point out how this affects my photography business as well as other small businesses in our economy.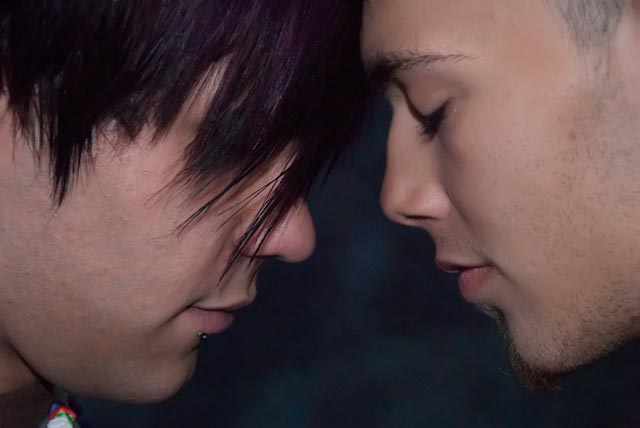 First we need to look at a few numbers.
US Population as of 2009 – 307,855,901
Total Married in the US (not including divorced) – 67,314,661 (22%)
Gay Men in the US – 31,678,372 (21%)
Gay Women in the US – 34,541,432 (22%)
(Data sources: via www.census.gov, www.gallup.com)
Based on the numbers above we can make a few assumptions safely. If the average marriage rate among straight people in the US is 22% then we can assume that roughly the same amount of the gay population will also marry. That means that were gay marriage legal in all 50 US states, 14,479,384 more people would get married. Assuming it takes two people to get married (I don't know another way) then there would be an additional 7,239,692 weddings per year. This is a minimum as we are not including the divorced in the above statistics.
Click the link to learn more

According to www.costofwedding.com (logical place to look I thought) US couples spend between $15,299 and $25,498 on their wedding. This means the average cost is $20,398. In my area the averages are slightly higher at $18,205 to $30,342 or an average of $24274. We will stick with the lower number of $20,398.
If we multiply the average wedding cost by the number of marriages that could happen if gay marriage were permitted, the total revenue for marriages comes to $147,675,566,144. That's Billion. And that is minus honeymoons and engagement rings!
The average spent on a photographer (no video) in my area is $1700. If I, as a photographer, were able to do exclusively same sex marriages (no straight weddings), and I only do 20 weddings a year out of a possible 50+, my probable revenue is about $34,000 per year. Keep in mind that when I do a wedding I need to hire at least one assistant. That means I could put one person to work for every 20 weddings. So in addition to the money not being spent, we are also keeping 1,000 people from earning a living.
Now keep in mind that the numbers so far only include the wedding. Engagement rings, honeymoons, Photography and videography post processing are not included in the above. I won't even venture a guess in to how much that could add to the totals.

But! I will venture into the world of divorce. (I'm an expert being divorced 3 times myself)
If we consider that the average divorce rate is 50% for first marriage, 67% for second marriages and 74% for third marriages, as per Jennifer Baker of the Forest Institute of Professional Psychology in Springfield, Missouri. Now we can do some additional calculations.
It is estimated by divorcesupport.about.com that the average divorce costs each person $15,000. If we used the divorce rate of 50%, the total revenue for divorce comes to $108,595,376,858. You lawyers out there stop smiling.
By combining our two totals of $147,675,566,144 for same sex marriages and $108,595,376,858 for same sex divorce, we have the total possible revenue of $256,270,610,002.
This means that same sex marriage cannot be considered a subject of religion anymore. This is cold numbers telling us that same sex marriage is a matter of economics plain and simple. It's a matter of a quarter of a trillion dollars!
In a time when the unemployment rate is over 15% (9% actively collecting unemployment and an estimated [up to] 7% no longer eligible) we should do what is necessary to get people back to work any way we can. We need to stimulate the economy and start the spending (intelligently this time please) and pull this country out of this recession that is costing millions their homes and millions more their life savings. We need to band together and work together to create jobs and happy homes. Same sex marriage is a step in the right direction and it is the beginning of the end of the recession and more importantly, the beginning of equal rights for everyone.
As of today I will be offering a special discount to anyone that joins my mailing list and supports equal rights and equal marriage. Click on the "Join Us" link at the top right side of this page or click here to sign up right now. It's free and simple to do. If you sign up you will receive a special discount on your photo session, not just today, not just tomorrow, this discount will apply for as long as the fight for equal marriage rights remains. Sign up on the Join Us page and learn all the details.
I would also suggest that you take a look at the Human Rights Campaign (www.HRC.org) website to see what you can do to stimulate the economy while promoting equal rights for all.
Until next time, Happy Shooting!
https://michaelalbany.com/wp-content/uploads/2012/05/dsc_05701.jpg
428
640
Michael Albany
https://michaelalbany.com/wp-content/uploads/2017/01/Albany-Logo-v4a-300x81-300x81.png
Michael Albany
2009-11-04 17:21:30
2017-03-11 21:40:46
Equal Marriage Rights and Photography