For the last week or so I have been following the Occupy Philadelphia protest. It is a fellow movement to Occupy Wall Street that I am sure, or at least hope, you have heard of. The basic premise is that the people occupying Wall Street (self-proclaimed "The 99%") have had enough of how banks have gotten bailouts and special treatment but still manage to take advantage of the average, middle class person in this country.  This is not all they are protesting but this is a part of their core message. To learn more I would suggest that you look at their website www.occupywallst.org as I don't want to say something that is not accurate.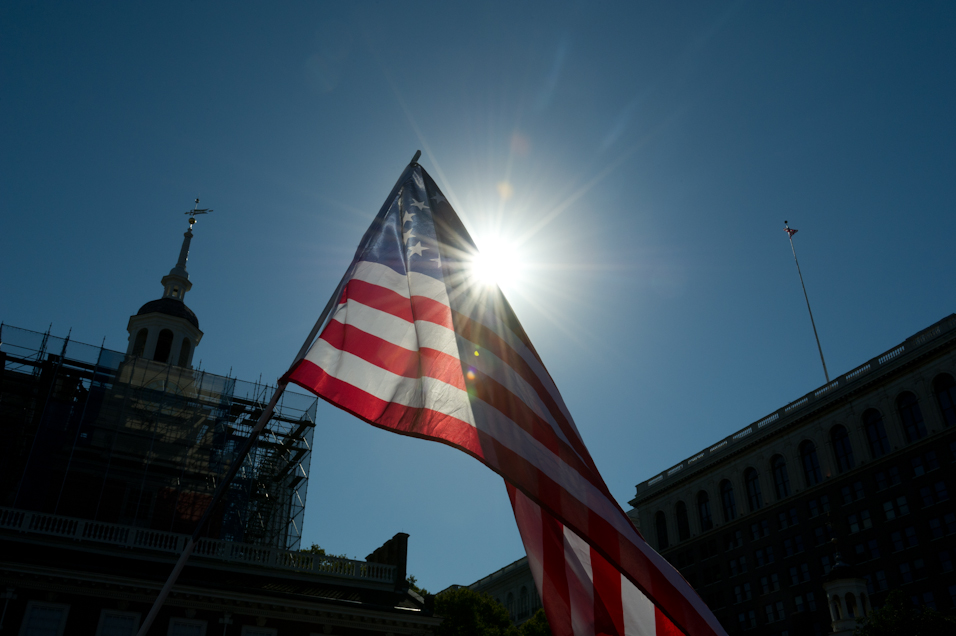 On the banking issues we can all feel a bit manipulated to say the least. Everyone I talk to in my travels knows someone that has been foreclosed on or manipulated by the banks. My sister is a monies broker and she wonders what is happening to her industry. Business is down, trading is drying up and she is wondering what she should do next. Will her job still exist in 6 months? A year?   Two? Who knows?
Bank of America is sitting on $13 billion and yet they have to audacity to start charging fees if you use your ATM card to buy groceries! $13 billion just sitting there and they want to charge me $5 to buy groceries that are already expensive as [insert colorful metaphor]!  Wells Fargo is being sued for predatory lending practices: charging excessive fees and large prepayment penalties. WTF is a PRE payment penalty?  So if I try to pay off my debt early I am penalized?  Heaven forbid I am responsible and actually try to get ahead. Nope I still have to pay off the interest to Wells Fargo for the whole loan.
So it's not an issue of if these people should protest or why, it is that they are and these are just a couple of issues that got them to exercise their first amendment rights.
In NY there have been reports of excessive force by police and issues with Mayor Bloomberg. In Boston there have been confrontations with the police as well.  Many news agencies have shown clashes between police and protestors. However in Philadelphia there has been no such conflict yet. The police have been conversational, pleasant and friendly. I have even heard of them being "supportive" if only with a smile or affirmative nod of the head.
In the slideshow below you will have a chance to see some of these protestors, at least the ones from Philadelphia. Some look a bit haggard and worn but if you were sleeping on concrete benches for a few days or weeks do you think you would look fresh? I have also spoken to and photographed doctors, nurses, PHDs and others that come to City Hall on their lunch hour to be supportive and to protest as well. There was even a woman that was there one day to complain about the "noise" of late night music and drums and the very next day I photographed her with her own sign protesting about corporations not being taxed properly.  Many of these people may be your friends or family, some may be your customers too.
Be warned: you may start to like some of these people.
Click the left or right edges of the image to navigate
[smooth=id: 15; width:956; height:640; timed:false; arrows:true; carousel:true; links:false; info:false; align:float_right; frames:true; open:false; text:Image Menu; margin:5;]
https://michaelalbany.com/wp-content/uploads/2011/10/occupyphilly-day3-014.jpg
636
956
Michael Albany
https://michaelalbany.com/wp-content/uploads/2017/01/Albany-Logo-v4a-300x81-300x81.png
Michael Albany
2011-10-13 21:22:08
2017-03-11 21:18:33
Are Your Customers The 99%?