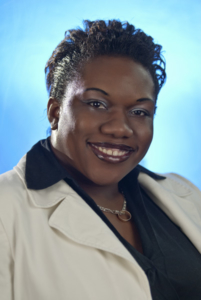 My oh my, what a wonderful… event! On August 26th I did the Free Business Portraits for the Unemployed and it was fantastic! A stellar turnout! Free Business Portraits for the Unemployed was a raging success!
Originally when I set this up I didn't know how it would go. I just wanted to do something for the community at large and the unemployed community is pretty large now a days.
Everyone was great. All the people having their shots taken were smiling and everyone was grateful for the service we provided. The volunteers are the ones that should get all the attention. I couldn't have done it without Eva, Heather, Perry or Kimberly. You guys rock!
Click the link to learn more

On the day of the event we had a full book, we had walk-ins, and talk about press? Three of the four local televisions stations (ABC, NBC and Fox) showed up; we had local morning drive time DJs announcing it and the cities news radio station, KYW 1060, did an extensive interview and aired it 3 times that day. That all drove more people to the event!
I have gotten more thank you's and pats on the back than I can tell. I have other photographers that want to do the same thin in their cities. Bill Anderson (www.billandersonphoto.com) from Indianapolis Indiana has set a date and will be doing one soon. Check his website for details.
We had only three people that didn't make it, two had job interviews and one was ill. It was an outstanding turnout! Many people have called to ask if I will be doing this again. The answer to that has changed from 'I don't know,' to 'we are working on another event for November.' Nothing is solid yet but we are hoping to be able to do something in conjunction with one of the TV news stations. That is all I can say at the moment as we still have to firm up quite a few details.
In the mean time, if you want your business portrait done before then, I am offering 20% off my normal rate though September. Book it now because rates may be changing soon! You can get all the details in the news section of the site.
If you want to see some of the 235 images shot that day, take a look at the Free Biz Shots gallery at www.magickmichael.com.
Until next time…
Happy shooting!
https://michaelalbany.com/wp-content/uploads/2012/05/090826-FreeBizShots2.jpg
640
428
Michael Albany
https://michaelalbany.com/wp-content/uploads/2017/01/Albany-Logo-v4a-300x81-300x81.png
Michael Albany
2009-09-03 21:39:25
2017-03-16 20:52:12
What a Wonderful Day!